This summer I have had a ton of time to read so instead of doing a really long review for each book, I figured I would do lots of mini reviews!
Here are the YOUNG ADULT BOOKS: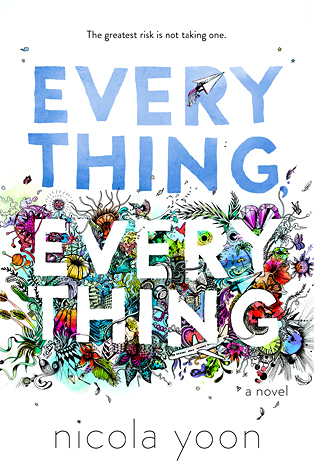 Synopsis: 
My disease is as rare as it is famous. Basically, I'm allergic to the world. I don't leave my house, have not left my house in seventeen years. The only people I ever see are my mom and my nurse, Carla.
But then one day, a moving truck arrives next door. I look out my window, and I see him. He's tall, lean and wearing all black—black T-shirt, black jeans, black sneakers, and a black knit cap that covers his hair completely. He catches me looking and stares at me. I stare right back. His name is Olly.
Maybe we can't predict the future, but we can predict some things. For example, I am certainly going to fall in love with Olly. It's almost certainly going to be a disaster.
There has been so much buzz about this book!!!!! Again not my typical genre but an extremely interesting and great read with a twist at the end.  I never saw the ending coming and it made the book even better.  I recommend this to all YA readers!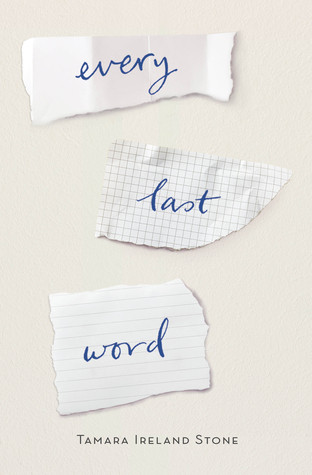 Synopsis: 
If you could read my mind, you wouldn't be smiling.
Samantha McAllister looks just like the rest of the popular girls in her junior class. But hidden beneath the straightened hair and expertly applied makeup is a secret that her friends would never understand: Sam has Purely-Obsessional OCD and is consumed by a stream of dark thoughts and worries that she can't turn off.
Second-guessing every move, thought, and word makes daily life a struggle, and it doesn't help that her lifelong friends will turn toxic at the first sign of a wrong outfit, wrong lunch, or wrong crush. Yet Sam knows she'd be truly crazy to leave the protection of the most popular girls in school. So when Sam meets Caroline, she has to keep her new friend with a refreshing sense of humor and no style a secret, right up there with Sam's weekly visits to her psychiatrist.
Caroline introduces Sam to Poet's Corner, a hidden room and a tight-knit group of misfits who have been ignored by the school at large. Sam is drawn to them immediately, especially a guitar-playing guy with a talent for verse, and starts to discover a whole new side of herself. Slowly, she begins to feel more "normal" than she ever has as part of the popular crowd . . . until she finds a new reason to question her sanity and all she holds dear.
This is a really unique book and I could see myself recommending this to many of my students.   I think everyone can identify with this story no matter what point of your life you are in.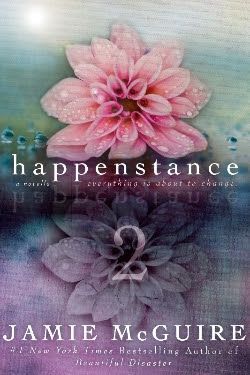 I LOVED THESE BOOKS!  They are a novella series !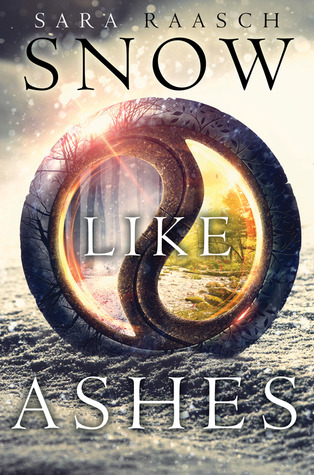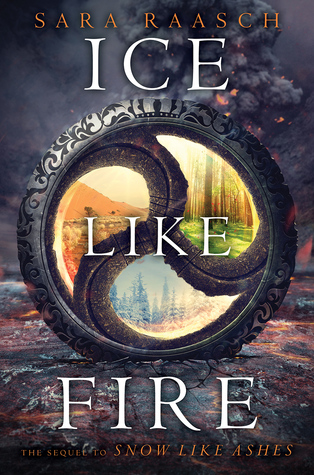 Synopsis: 
A heartbroken girl. A fierce warrior. A hero in the making.
Sixteen years ago the Kingdom of Winter was conquered and its citizens enslaved, leaving them without magic or a monarch. Now, the Winterians' only hope for freedom is the eight survivors who managed to escape, and who have been waiting for the opportunity to steal back Winter's magic and rebuild the kingdom ever since.
Orphaned as an infant during Winter's defeat, Meira has lived her whole life as a refugee, raised by the Winterians' general, Sir. Training to be a warrior—and desperately in love with her best friend, and future king, Mather — she would do anything to help her kingdom rise to power again.
So when scouts discover the location of the ancient locket that can restore Winter's magic, Meira decides to go after it herself. Finally, she's scaling towers, fighting enemy soldiers, and serving her kingdom just as she's always dreamed she would. But the mission doesn't go as planned, and Meira soon finds herself thrust into a world of evil magic and dangerous politics – and ultimately comes to realize that her destiny is not, never has been, her own.
This series is phenomenal.  I love strong female character  and Meira is just that!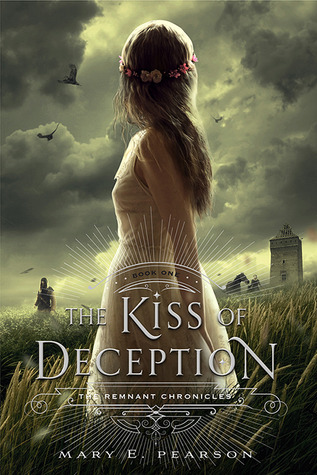 Synopsis: 
A princess must find her place in a reborn world.
She flees on her wedding day.
She steals ancient documents from the Chancellor's secret collection.
She is pursued by bounty hunters sent by her own father.
She is Princess Lia, seventeen, First Daughter of the House of Morrighan.
The Kingdom of Morrighan is steeped in tradition and the stories of a bygone world, but some traditions Lia can't abide. Like having to marry someone she's never met to secure a political alliance.
Fed up and ready for a new life, Lia flees to a distant village on the morning of her wedding. She settles in among the common folk, intrigued when two mysterious and handsome strangers arrive—and unaware that one is the jilted prince and the other an assassin sent to kill her. Deceptions swirl and Lia finds herself on the brink of unlocking perilous secrets—secrets that may unravel her world—even as she feels herself falling in love.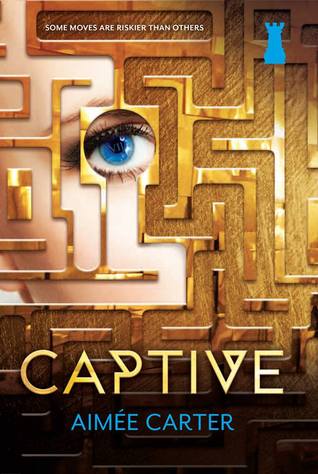 Synopsis: 
For the past two months, Kitty Doe's life has been a lie. Forced to impersonate the Prime Minister's niece, her frustration grows as her trust in her fake fiancé cracks, her real boyfriend is forbidden and the Blackcoats keep her in the dark more than ever.
But in the midst of discovering that her role in the Hart family may not be as coincidental as she thought, she's accused of treason and is forced to face her greatest fear: Elsewhere. A prison where no one can escape.
As one shocking revelation leads to the next, Kitty learns the hard way that she can trust no one, not even the people she thought were on her side. With her back against the wall, Kitty wants to believe she'll do whatever it takes to support the rebellion she believes in—but is she prepared to pay the ultimate price?
This prequel novella is FREE and available on Goodreads, Amazon, and Barnes & Noble!
DNF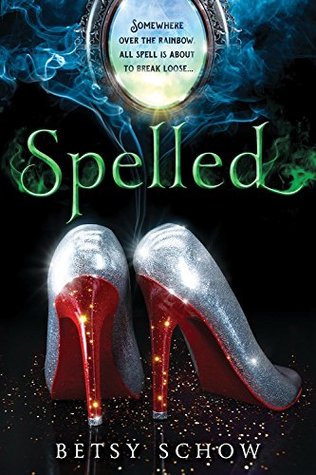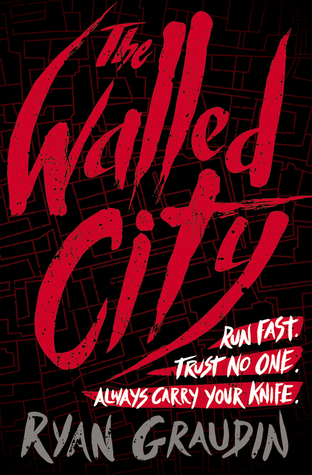 Here are the ADULT BOOKS:
Synopsis from the first book:
Lex is everything Dean needs — but he can't have her.
It doesn't matter that she's beautiful or that her art and poetry speak to his shredded heart. She's the new drummer's girlfriend, the latest in a long line of drummers past. He promised the band he'd stay away to protect their record deal, so he's left with no choice but to deny his heart for the sake of their music.
Dean is everything Lex wants — but she can't take the risk.
When Lex meets Dean, she's sure it's only attraction that has her so hung up on the dark, damaged lead singer, but the more she learns about him, the more she wants him. Love has never been worth the sacrifice, until now. But she can't put her heart on the line — she won't — even though she wants to for the first time.
If only they knew they were just pawns in a much bigger game. And in this game of love, Aphrodite never loses.
These books are sooo great!  I have always loved Greek mythology and I can't get enough of these books!  I love how the Greek Gods "interact" with humans in a sort of game!
This is Staci Hart's newest book.  It has nothing to do with Greek mythology but I still loved it!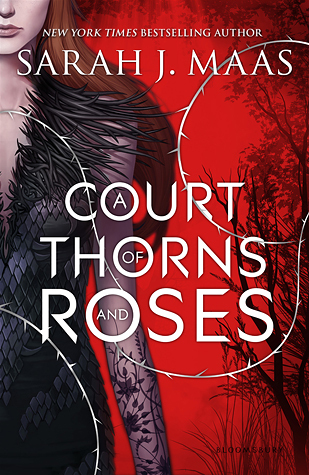 Synopsis:
When nineteen-year-old huntress Feyre kills a wolf in the woods, a beast-like creature arrives to demand retribution for it. Dragged to a treacherous magical land she only knows about from legends, Feyre discovers that her captor is not an animal, but Tamlin—one of the lethal, immortal faeries who once ruled their world.
As she dwells on his estate, her feelings for Tamlin transform from icy hostility into a fiery passion that burns through every lie and warning she's been told about the beautiful, dangerous world of the Fae. But an ancient, wicked shadow grows over the faerie lands, and Feyre must find a way to stop it . . . or doom Tamlin—and his world—forever.
This is definitely adult compared to her other series!!!! I loved this book! Sarah's writing gets better and better with each book she writes!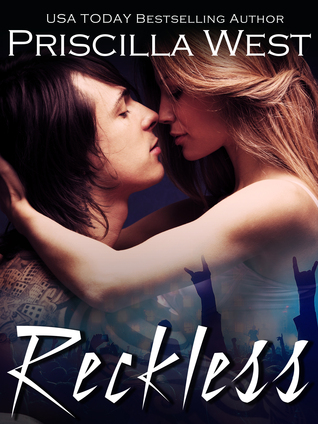 I put these in order to how much I liked them! I did not really like the ending of The Werewolf Prince and I or Reckless.
I love everything by Jamie McGuire.  I am not sure why I waited soo long to read these but they were amazing!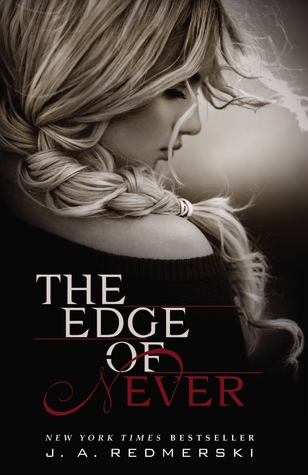 Love the emotion and story of these two books!  I will definitely read more from this author!
Free Zombie novel on Kindle!!!! 4/5 Stars!
DNF